I have burned the midnight oil writing PHP code for websites on more than one occasion. I've also installed, configured, and extended many a WordPress plugin. I suppose it was inevitable that I would eventually throw my own hat into the plugin development ring! The result is a simple but hopefully useful plugin otherwise known as Dynamic User Directory.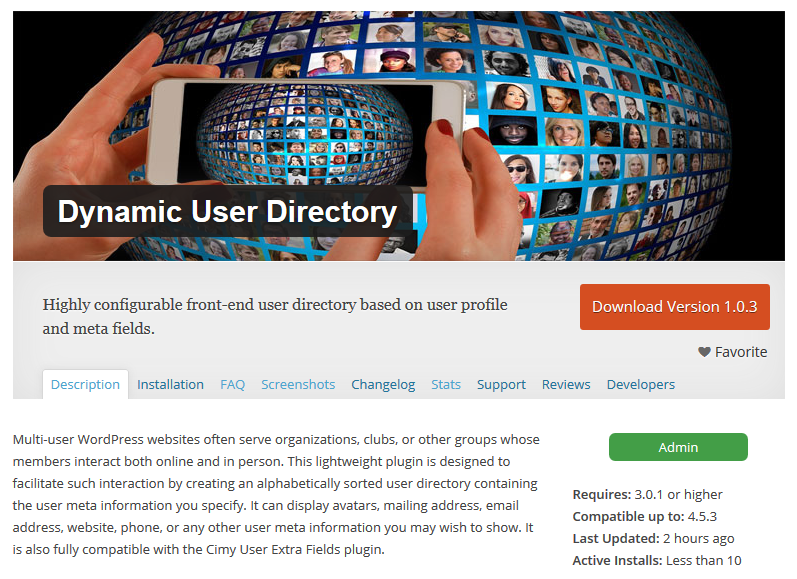 This lightweight plugin is designed for multi-user websites that serve organizations or other groups whose members interact with each other. A recent client of mine, the Jacksonville Camera Club, is a great example. They needed a club member directory that would show avatars and member info. Something that would let them put faces with names or track down a particular member's contact information. Problem was, I couldn't find a decent plugin offering that ability in the WordPress repository. So I did what any PHP programmer would…and wrote one myself.
Dynamic User Directory is an easily configured, cleanly formatted, and alphabetically sorted user directory plugin available for free at the WordPress.org plugins directory. It is also 100% compatible with the popular BuddyPress, S2Member, and Cimy User Extra Fields plugins. You are given a high degree of control over the look and feel, allowing you to integrate it seamlessly into your own website design. Here are just a few examples:
| | |
| --- | --- |
| Dynamic User Directory Style Example #1 | Dynamic User Directory Style Example #2 |
Do you know of someone who might find this plugin useful? Please spread the word!