Sarah Giles, Freelance Web Developer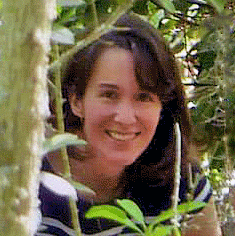 Hello! My name is Sarah, and I'm a freelance web developer based in Jacksonville, Florida. After earning my IT degree at the University of North Florida, I spent the next twelve years working as a web developer for an international corporation both on site and later remotely from home.
A few years ago I transitioned out of the corporate world and became a freelance web developer who builds professional websites and offers custom back-end PHP & MySQL programming for those seeking high quality work at reasonable rates.
The mission of SG Custom Web Solutions is to build reliable customized websites that are both visually stunning and functionally solid. I also believe that clear communication is essential to good web development. I discuss each step in the process with my clients and listen carefully to their feedback, because nothing is more important than making sure that the site being built is the site you envisioned.
Whether you're looking for something simple to advertise your business, or you need a full-fledged data management system, I have the experience and the skills to meet your goals. From graphic design to php programming, website creation to website maintenance, SG Custom Web Solutions offers professional web development services you can count on to get the job done, and to do it with excellence.

If you would like to inquire about the possibility of hiring me for your project, you can use the contact form below or click here to request a free quote.